The first events managed by me were "SPFC" concerts & festivals which were taking place in Tampere, Finland from the spring of 1978 until the summer of 1979. After the first event I spent 3 weeks in London & Brighton during the summer of 1978. In the autumn of 1979 I left Finland to study in Yorktown, New York, with Rotarys Youth Exchange programme for one year until the summer of 1980.
Educational Event Management background during the 21st century:
Member of International Live Events Association, ILEA 2002-2009
ILEA European Educational Conference, in London 2002, 2006 & 2007
TSE, The Special Events Show, in Las Vegas 2004
European Event Academy, "European Event Manager", 280 hours, in Baden-Baden 2003-2004
World of Events, in Wiesbaden 2003, 2004, 2005, 2006 & 2007
Member of ILEA UK 2002-2003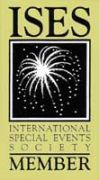 (old ILEA-logo)
One of the founding members of ILEA Europe.
Member of ILEA Europe 2003-2009.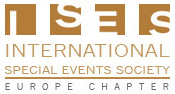 (new ILEA-Europe logo)